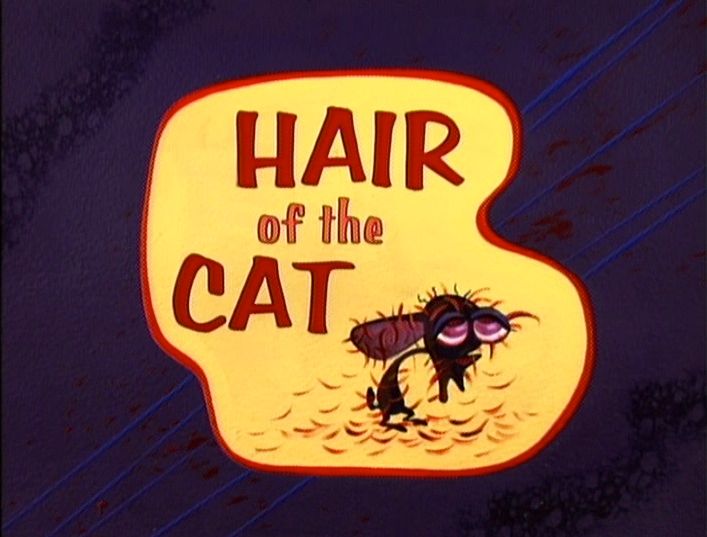 Directed by:  Ken Bruce
Storyboards by:  Mark Marren (as Kirk Field)
Animation by:  Rough Draft
Music used in the episode
Watching "Hair of the Cat" is an incredibly frustrating experience, as it's a perfect example of the idiot plot (popularized by the late, great Roger Ebert), where the characters have to act like complete idiots in order to sustain a plot that we, the audience, have figured out long before the characters do.  The whole time, we're just impatiently waiting for them to finally get a clue.  In this case, it's that Ren doesn't realize he's allergic to Stimpy's fur (he's shedding this time of year).  So, the duo attempt to sterilize everything, which is futile since it'll get dirty again once Stimpy touches it; to get some fresh air, which is also futile when he's stung by a mosquito; and changing his diet, which is further futile if it's contaminated with fur.  Finally, Ren puts two and two together and, just as he's about to lay into Stimpy, he lets loose his biggest sneeze yet, which destroys the house.  Their solution?  Have Stimpy live in a pickle jar.  I guess allergy medicine is out of the question.
There's a reason this summary is so short:  There isn't much to this episode.  It's literally nothing but Ren suffering from cat hair, over and over in various situations which aren't really worth mentioning in great detail.  Also, this can't possibly be the first time Stimpy's shed fur, can it?  Surely they would've gone through this before?  Oh whatever.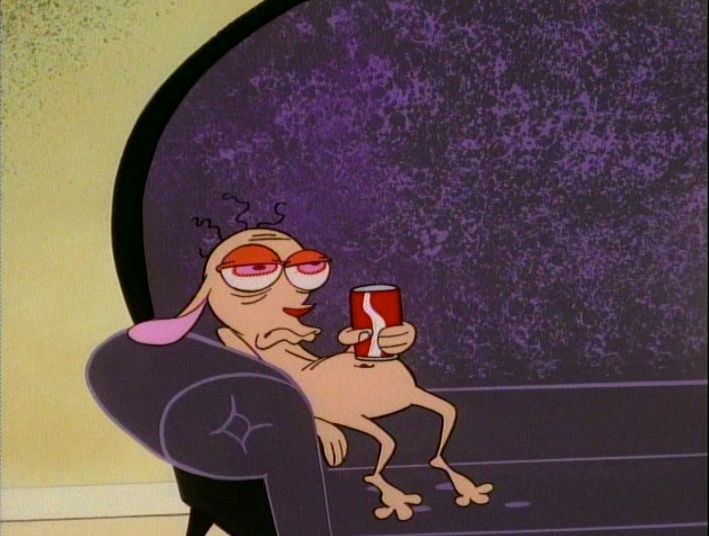 Nice lazy pose on Ren as he watches TV.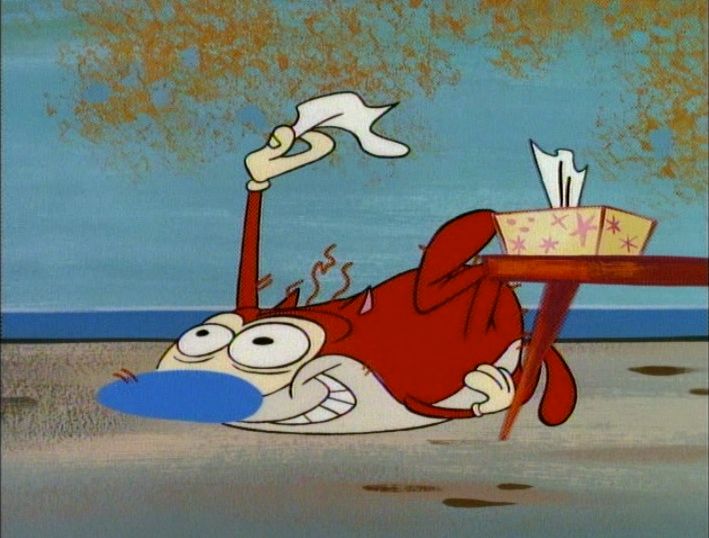 I like the animation on Stimpy as he "walks" by sliding his stomach across the ground.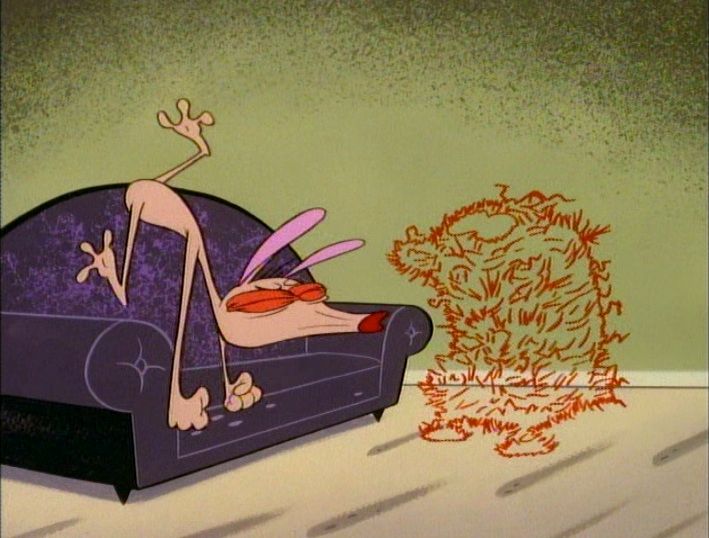 A classic type of gag:  Stimpy leaves an outline of himself behind; in this case, made of bits of fur.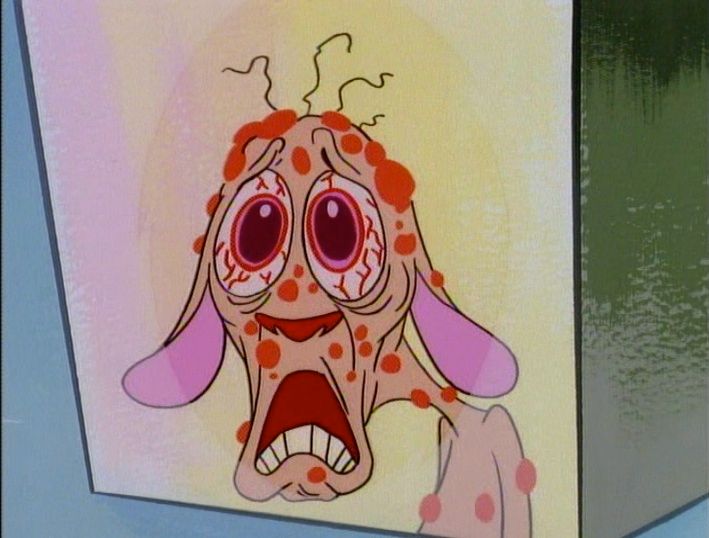 If I was suddenly covered with red spots, I think I'd have that reaction, too.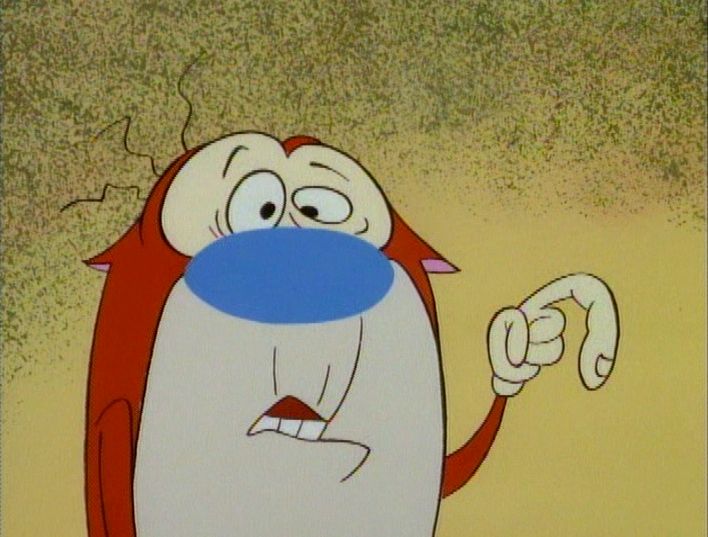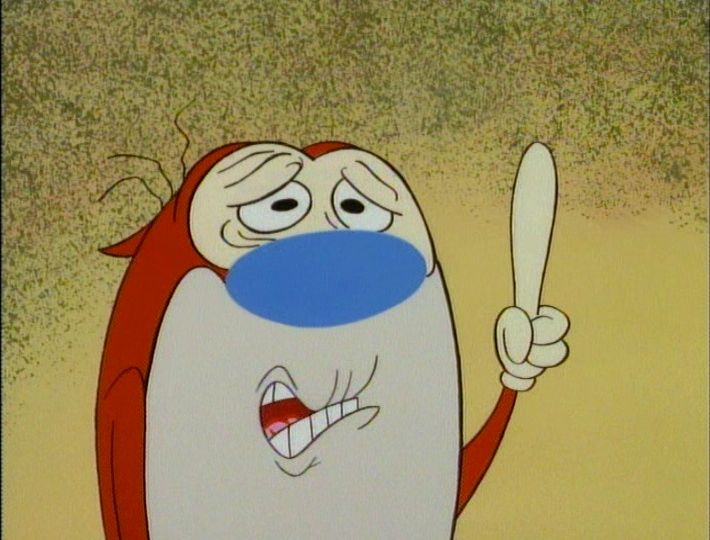 A couple OK expression as a confused Stimpy struggles to say "phenomenon".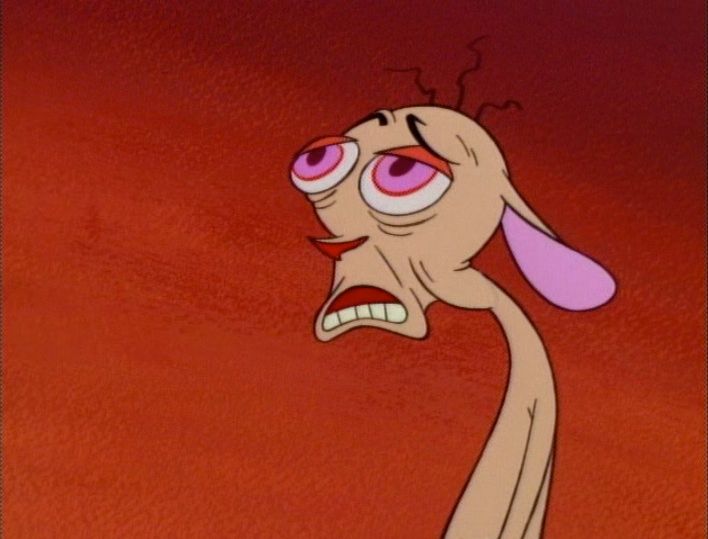 Ren apparently got an enlarged thyroid between poses here (before this, his neck was the normal size).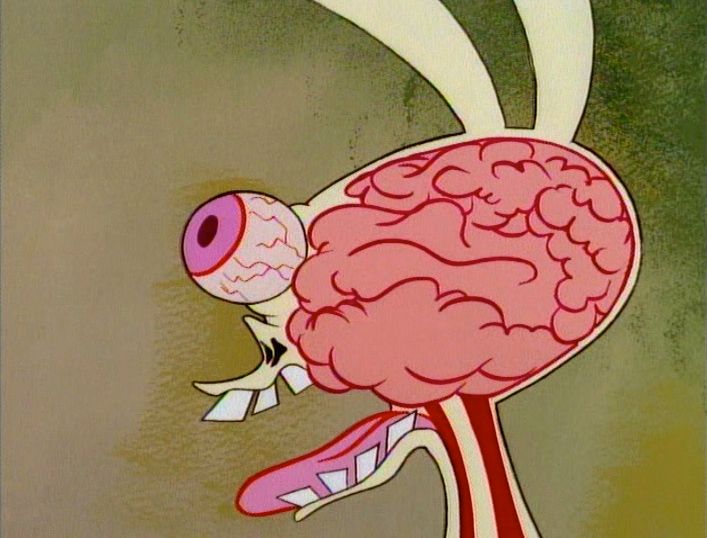 A good representation of what sinus pressure feels like.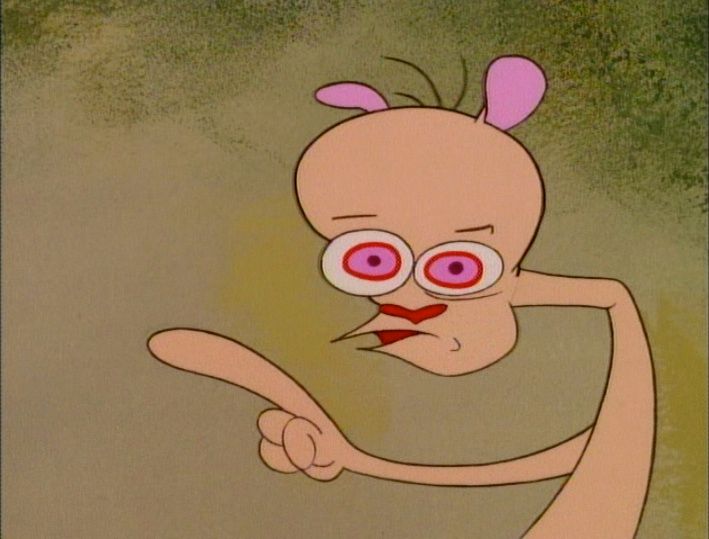 "What are you tryin' to do?  Poison me?!"  They're just moving parts around on Ren's head for the sake of it; they don't really emphasize anything Ren's saying or feeling.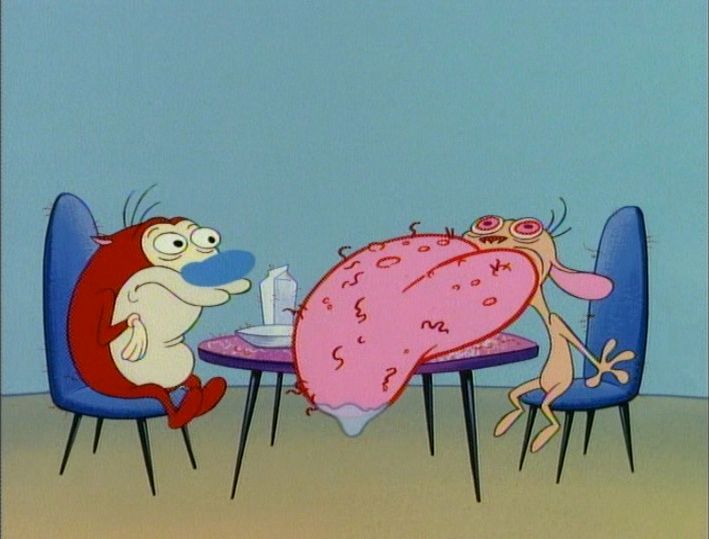 Not really that original…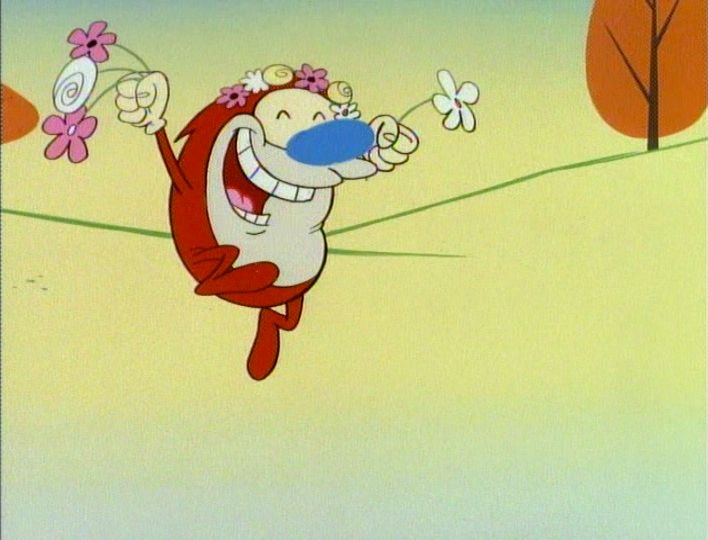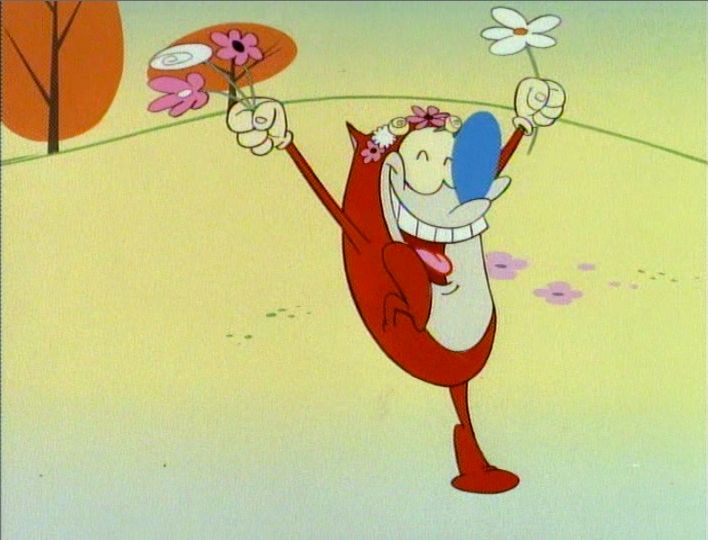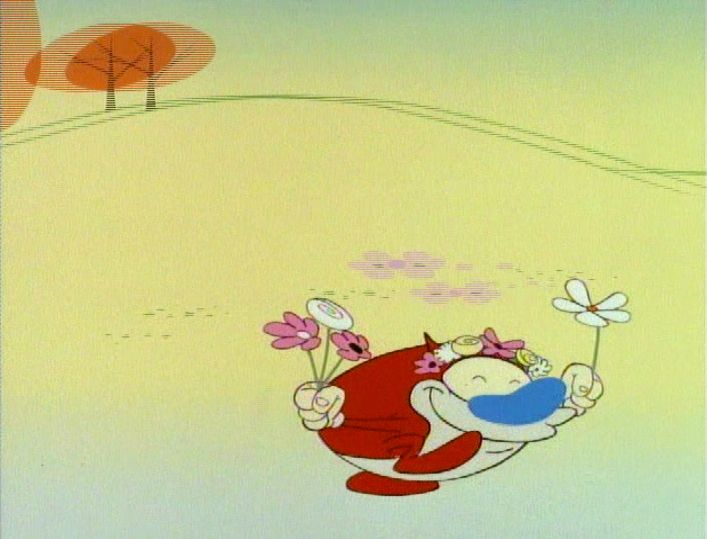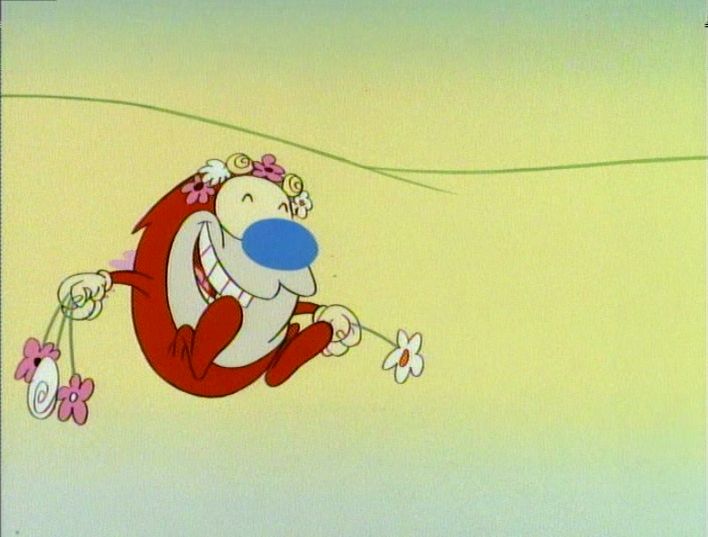 I also enjoy the animation of a frolicking Stimpy in the park.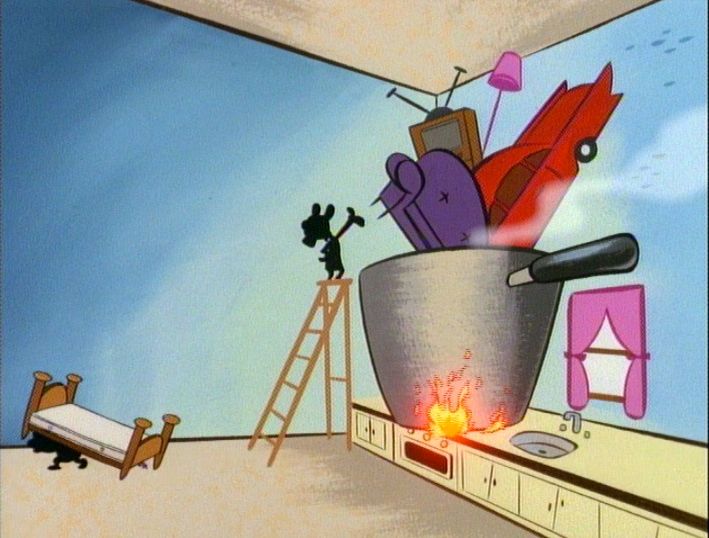 Ren's sterilizing everything in the house, in what is undoubtedly the biggest pot ever created.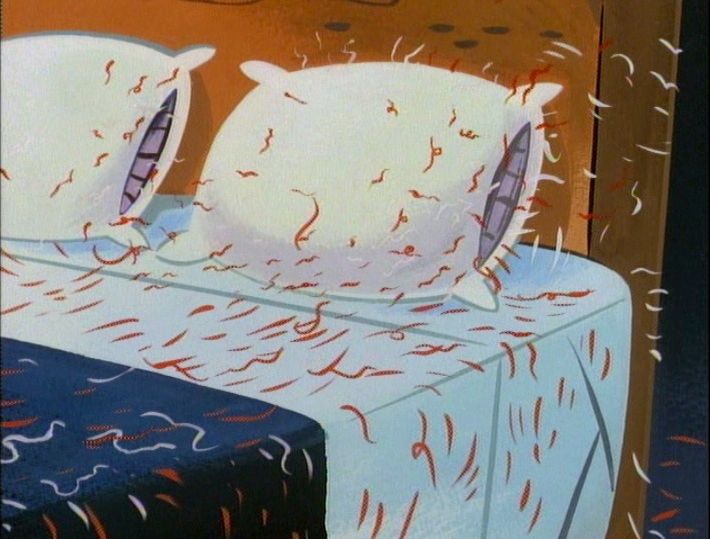 Seriously.  Do the math, Ren!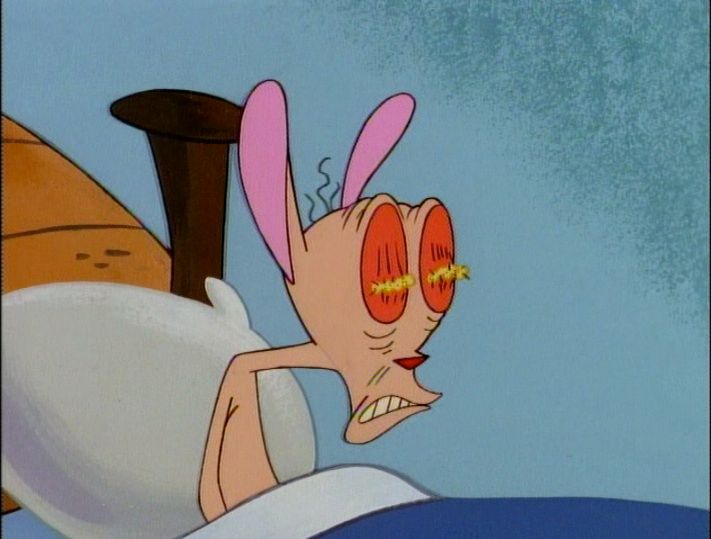 A decent exaggeration of crusty eyes.  I'm sure we've all had this, albeit not to this extent.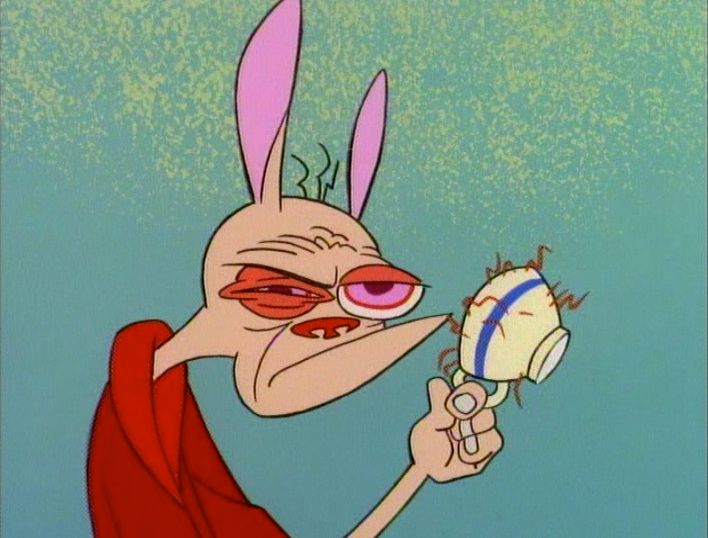 Braaaaaavo, Ren, the last horse finally crosses the finish line.  Nice grumpy expression.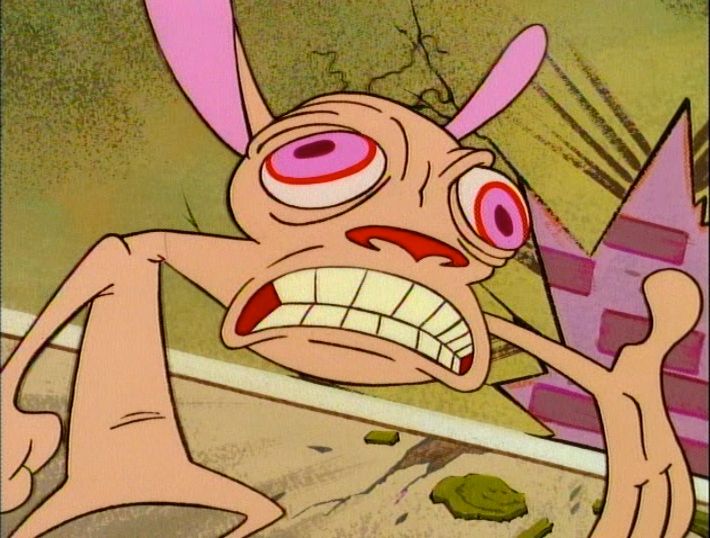 Not sure if it's because it's zoomed in or whatever, but the outlines on Ren seem a touch thicker than normal.  This expression, as Ren tells Stimpy that he makes him sick, could've been more specific, too.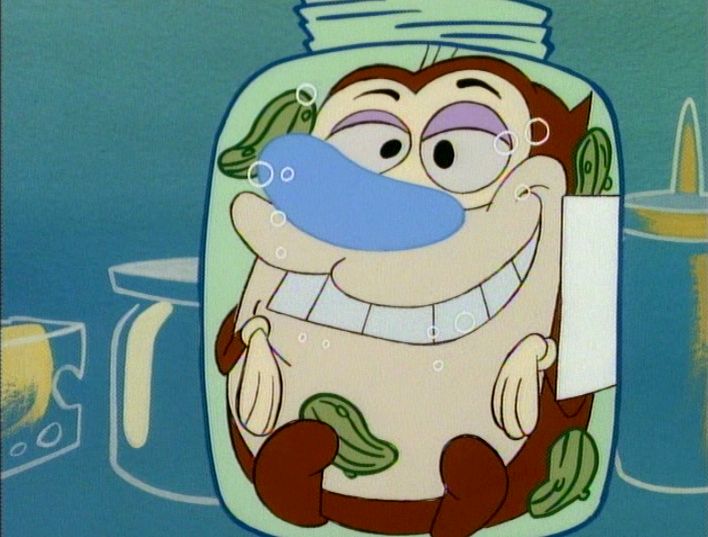 Cats can breathe brine.  News to me.
>> City Hicks